Tasting Room now open!
Tasting Room hours:
Friday 12-6pm
Saturday 12-6pm
Sunday 12-5pm
Producing Fine Wines in the Hudson River Valley Region Since 2014
Featuring panoramic views of the Catskill Mountains, Clermont Vineyards & Winery, located in Clermont, New York, crafts fine wines for any occasion. We are a small family business, growing a variety of grapes on approximately 4,000 vines across seven acres of land.
More than a decade ago, we transformed a former dairy farm near Clermont State Park into a state-of-the-art vineyard. In 2014, we began selling our wines to the public. Our wines, except for three that we import from our cousin's winery in Portugal, are made from grapes that we grow on premises.
We are members of the New York Wine & Grape Foundation and the Hudson Valley Wine & Grape Association and the Hudson Berkshire Beverage Trail.
The winery is seasonal; we are open from April through the end of the year and only on Fridays, Saturdays, and Sundays.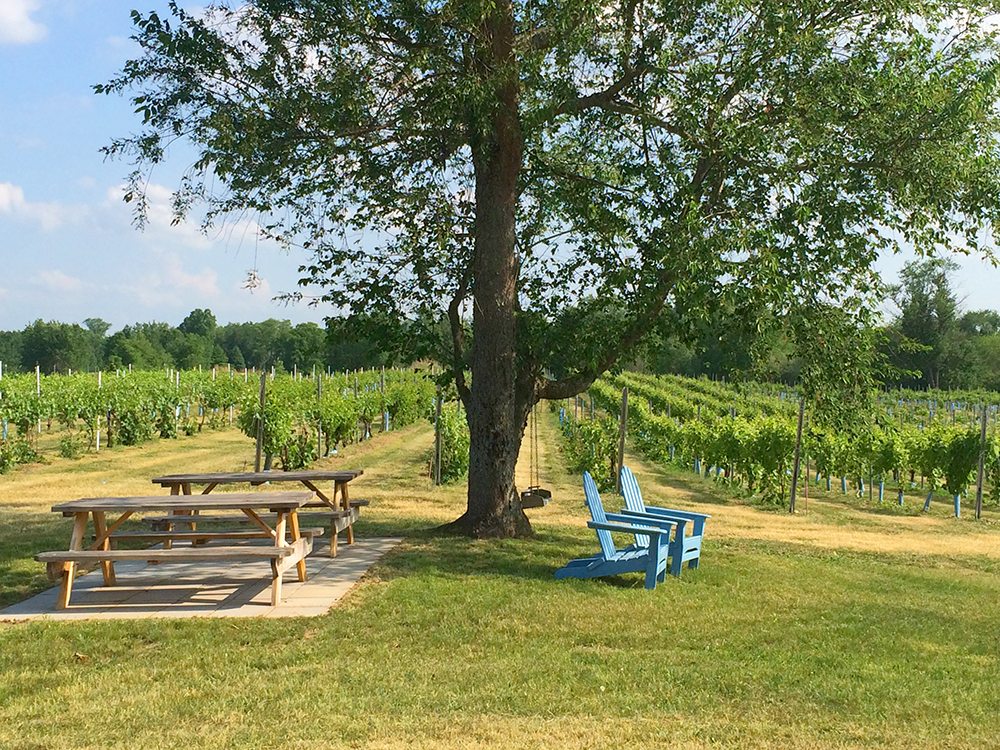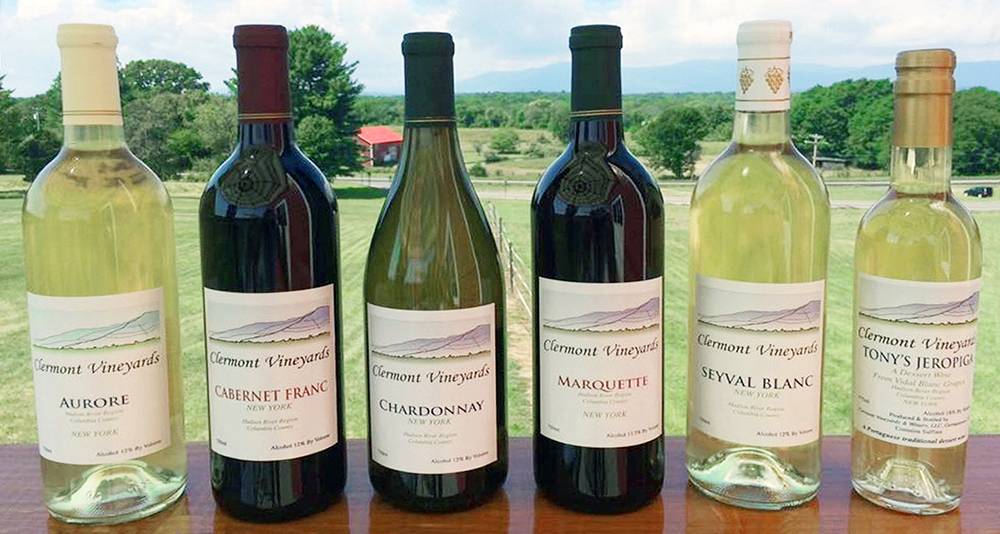 ---
Frequently Asked Questions
Do we take reservations?
At this time, we do not. It's first come, first serve. We recommend that you call ahead the day before or the day of to check on how busy it is.
Do we host private events?
At this time we do NOT host private parties.
Do we have food?
We do not serve food, but you are welcome to bring food with you. Please NO outside beverages. This includes alcoholic or non-alcoholic beverages. All drinks must remain in your cars or be disposed of.
Cue2Go BBQ is available across the road and you can call ahead or pick up and bring back your food to enjoy with our wine. See their menu HERE.
Go to our FAQs page to find out more and plan your visit.
---